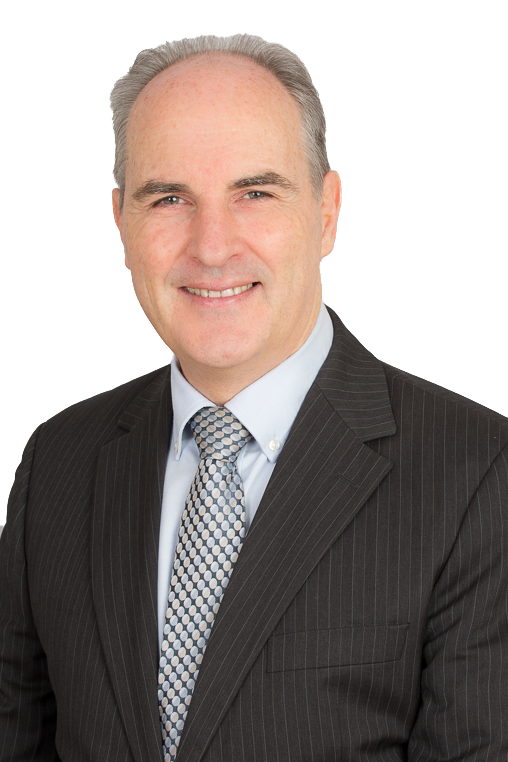 INCREASE STRENGTH,
DECREASE PAIN
Simon aka the "muscle strength guy" is amazing at finding small weaknesses and correcting them quickly. Would thoroughly recommend.
Hugo Allen, Tennis Coach
A New Theory on What's Wrong With You
and What to Do About It
– by Simon King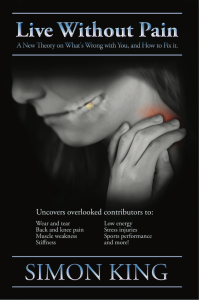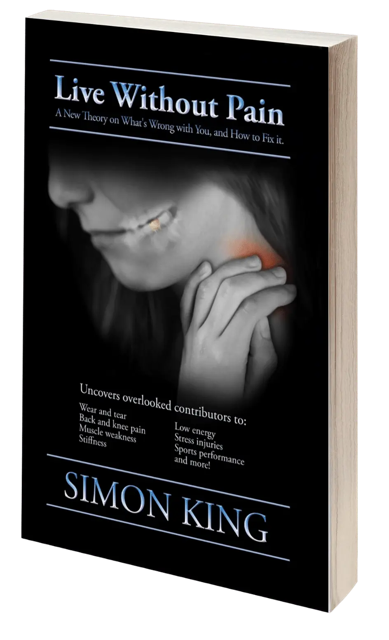 Do you have aches and pains that just won't shift?
Have you paid for treatments and tests that did nothing to make you better?
Are you struggling to find a solution?
Aches, pains and injury cause unimaginable anguish, disability and expense yet all modern medicine does is offer painkillers, and surgery – neither of which make you more healthy.
If you want more than a symptomatic band-aid, you need to find the cause of your body's failure to heal itself.
Only when you know the cause can you find a lasting solution.
You can't find a solution using the same level of thinking that bought you the problem. That's why I practice Afferent Input, a totally different paradigm. My goal is to make you stronger and healthier without exercise, so you can resist all pain and injury. I want you to exercise, but only once you're strong enough to benefit from it.
What is Muscle Inhibition?
How Dentistry Causes Pain and Injury
Patient Stories
Contact